New leadership on the horizon in Austria
At Kässbohrer Austria GmbH, the transition in upper management is right around the corner. Peter Soukal is retiring in the spring of 2021 and Christian Paar will be taking over at the helm.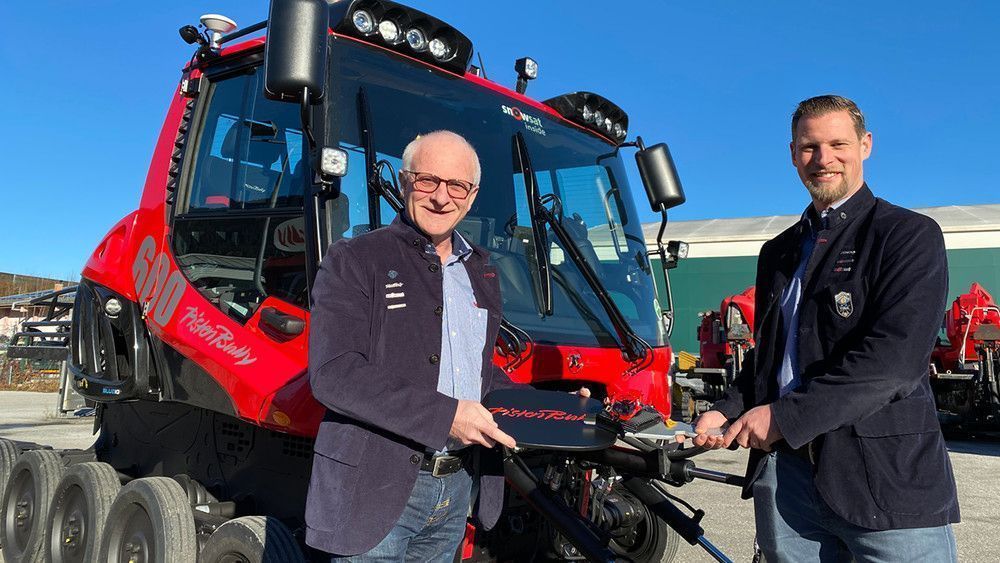 PistenBully as the foundation
Peter Soukal can look back proudly on 43 years at Kässbohrer. He started his career in 1978 as a motor vehicle electrician for the SETRA buses, and then in 1980 he started a multi-year stint as a field mechanic for PistenBully. He held numerous training sessions all over the world and eventually became a service manager. Since 2006, he has been managing the business operations of the Austrian subsidiary of Kässbohrer.
At home in the snow
Christian Paar has also had close proximity to the customer from the very beginning. He began in 2005 in customer service before shifting towards sales. Since 2013, he has been responsible for Sales and Service for SNOWsat Austria. Starting in April 2021, he will be the new Managing Director of Kässbohrer Austria GmbH.
Joint tour in turbulent times
The two of them are currently going on one last tour together for the sake of handing off the baton and so that both can interact with the many customers they have grown to appreciate. Then they will each begin new chapters of their lives – definitely an exciting time for both! The company and all employees are wishing them a smooth transition, much success and all the best.